You could be leaving money on the table.
We're about to change that!
Have you ever been asked by a client if you can sell a particular vacation product?
Don't leave them wondering…they could be going somewhere else!
There is a better way to let them know what you offer…Dream Vacations!
For More Information, Call 1-888-272-4896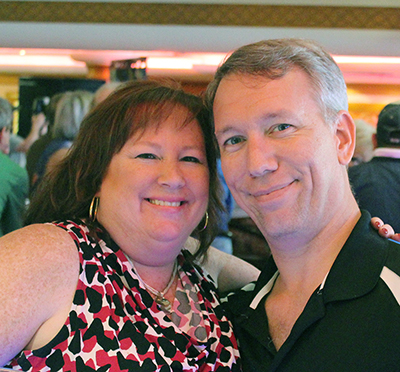 "We decided to make the change as our clients thought we only sold cruises. The name change has helped us propel our business to the next level!"
Chris & Cheryl Shubert, Wesley Chapel, FL
Join Today For Only $495
Sign-up for upcoming webinar and be entered to WIN A FREE DAY of Business Development consultation for your agency
Join THE Industry Powerhouse and Gain: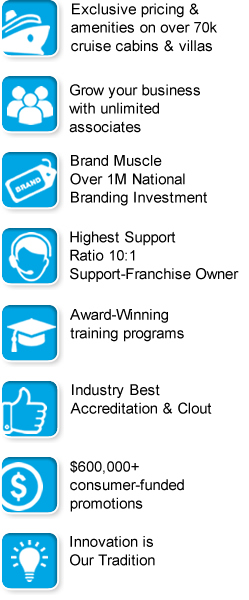 Event Calendar
CLIA – cruise3sixty
June 1 – 6
Vancouver, B.C.
Int' Franchise Expo
June 16 – 18
New York, NY
By Invite Only: Regional Training
June 17 – 18
Chicago, IL
Travel Weekly GTM West
August 21 – 23
Ft Lauderdale, FL
ASTA Global Convention
September 25 – 28
Reno-Tahoe, NV
By Invite Only: Regional Training
September 30 – October 1
Los Angeles, CA
West Coast Franchise Expo
October 6 – 8
Denver, CO
Travel Weekly – CruiseWorld
November 9 – 13
Fort Lauderdale, FL